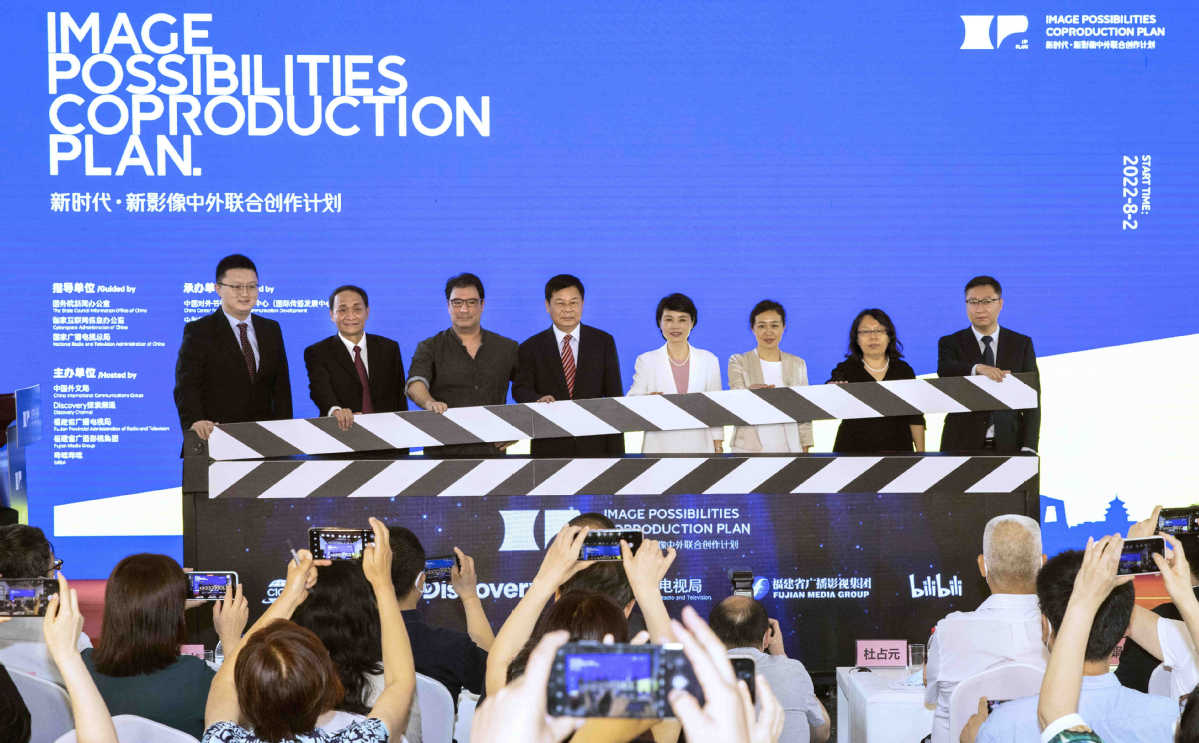 A project sponsoring domestic and foreign filmmakers for collaboration on documentaries about China's stories in the new era was launched in Beijing on Tuesday.
The project, titled Image Possibilities Coproduction Plan, is co-hosted by China International Communications Group, Discovery Channel, Fujian Provincial Administration of Radio and Television, Fujian Media Group and video-streaming platform Bilibili.
Wu Xu, director of the external promotion bureau of the State Council Information Office, addressed the project's launch ceremony, saying it will gather domestic and foreign directors to focus on China's achievements and ongoing reforms, depict its prosperous scenes and record the long sweep of China, enabling foreign viewers to get a closer look into the country.
"The key to successfully implementing the plan is getting the themes right," said Wu.
She suggested the participants dig out touching stories from the everyday lives of common Chinese people that can show the world their optimism, kindness, tenacity and other merits as well as focus on vivid cases of how China has joined hands with other countries to pursue win-win results and move forward to a better future.
She said she hopes the filmmakers can observe China from their own unique perspectives to produce documentaries and videos that help fuel cultural exchanges between China and other countries, as well as enhance people-to-people bonds around the globe, so as to promote the building of a community with a shared future.
Du Zhanyuan, president of China International Communications Group, said he hopes the stories recorded by the project's participants show care for the social reality and the people, and are able to deliver a certain spirit.
"They can use advanced media tools to present Chinese people's ambition to strive for a better future from diverse angles. Narrative ways that are more acceptable for foreign viewers should be adopted in their works to help Chinese documentaries shine on international screens," added Du.
Tony Qiu, senior vice-president of Discovery Channel, noted that as an international medium, the channel aims to help more Chinese directors grow into talent with international vision and produce high-quality documentaries that fit the watching habits of international audiences.
The project welcomes two categories of submissions: 21-minute documentaries and 10-minute short videos. Activities such as workshops, exhibitions and screenings will also be held in the upcoming months as highlights of the project.