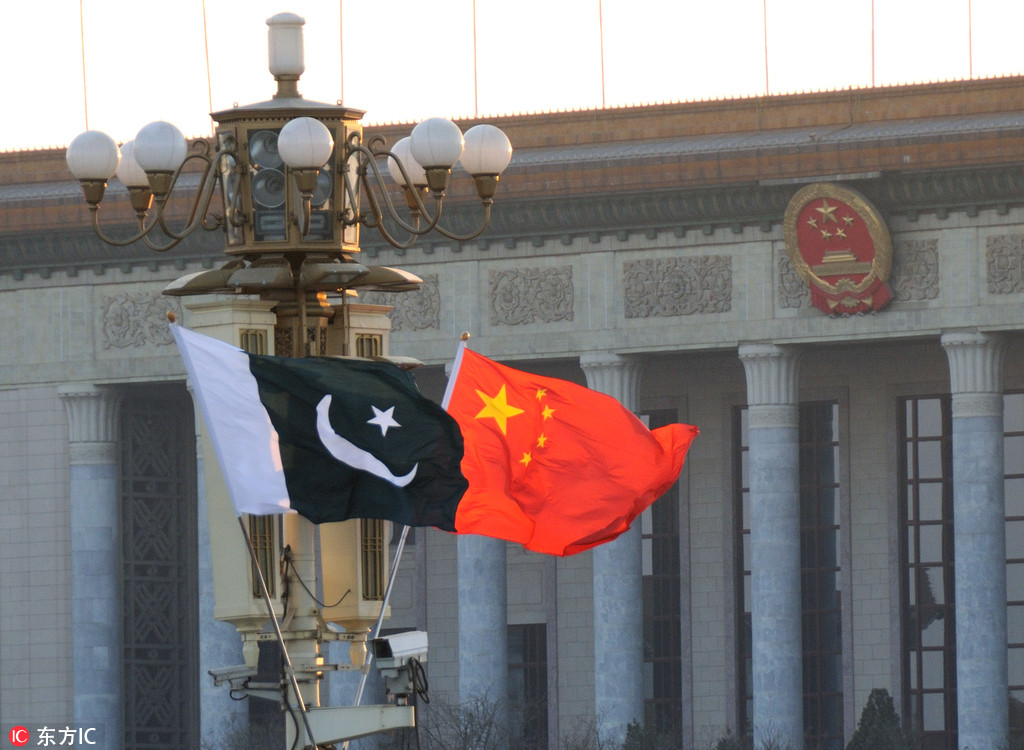 Amid turbulence and chaos, the successful experience of China's governance model which delivers internal peace, political stability and economic development is worth learning from, Pakistani officials and experts said on Tuesday.
They made the remarks at an online China-Pakistan Think Tank dialogue on global development and governance, as the rise of China as a major economic power has brought great attention to the governance model that has enabled the country to achieve its goals.
"Any model of good governance is judged by its results," said Mushahid Hussain Sayed, chairman of the Defense Committee of the Senate of Pakistan.
Sayed, also chairman of the Pakistan-China Institute, said China's governance system has "delivered and delivered for the people of China" as Beijing follows a people-centered development approach while citing the Communist Party of China's achievements in multiple areas such as anti-corruption and poverty alleviation.
According to the 2022 Edelman Trust Barometer, a report released by the top global public relations consultancy firm Edelman in January, trust among Chinese citizens in their government in 2021 hit a record 91 percent and remains the top-ranked country globally.
"China has climbed the ladder of economic and social development much faster than any other nation in modern history thanks to Chinese leaders and the distinguished role of the CPC," said Aizaz Ahmad Chaudhry, director-general of the Institute of Strategic Studies Islamabad.
The CPC internally has set the two centenary goals to realize national rejuvenation as well as protected and promoted the basic human rights of Chinese people, Chaudhry said, adding that externally, the CPC advocates the building of a community with a shared future for mankind.
He also hailed China's whole-process people's democracy, saying it is democracy with Chinese characteristics that combines strong consultative process and meritocracy as well as ensuring central leadership and participatory governance at local levels.
"The CPC, being the biggest political party in the world, is the soul of China and actually the driving force and engine of China's political and economic needs," said Mustafa Hyder Sayed, executive director of the Pakistan-China Institute.
He gave credit to China's governance for its policy consistency, saying it enables the CPC's vision to be continuously practiced.
Sultan M Hali, a Pakistani columnist, appreciated China's peaceful rise as a major responsible country. He noted that China first takes peaceful means when dealing with provocations and the country does not have hegemonic designs.
He particularly mentioned China's contribution to the global fight against COVID-19, saying China not only provides vaccines to developing countries but also shares its knowledge on the subject.